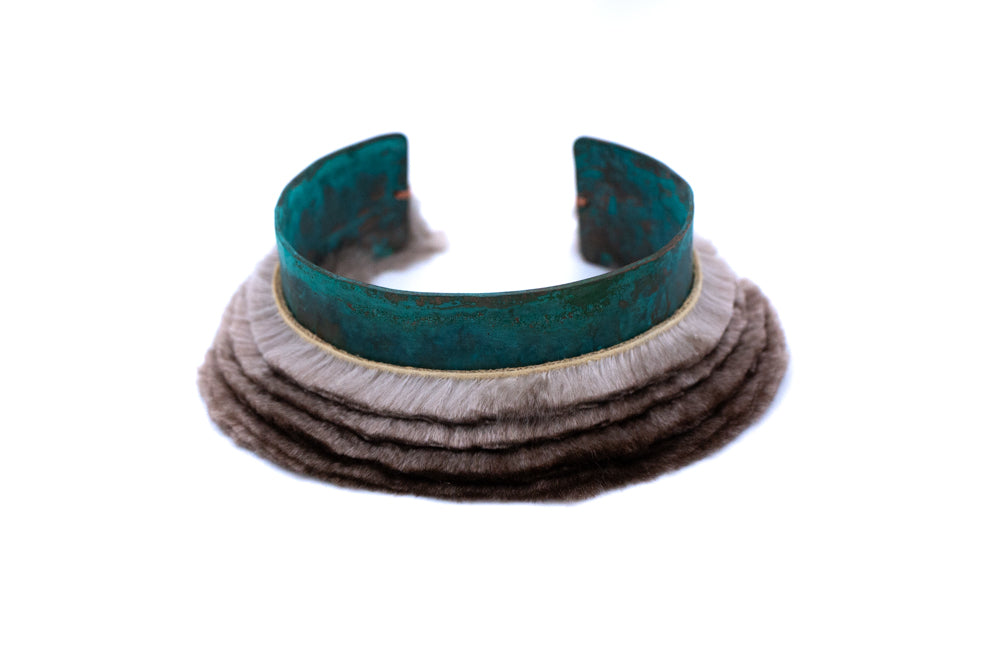 blue layered bracelet with ombre trimmed fur
This bracelet with a one of a kind piece. With the blue patina'd metal and layered sea otter fur it creates a tiered look. This is the kind of work that just happens and is my favorite kind to create. I am in the moment enjoying the process and the fur inspires me to create different movements.
Check out my bracelets here!
Sign up for my email list below to not miss out on my next release!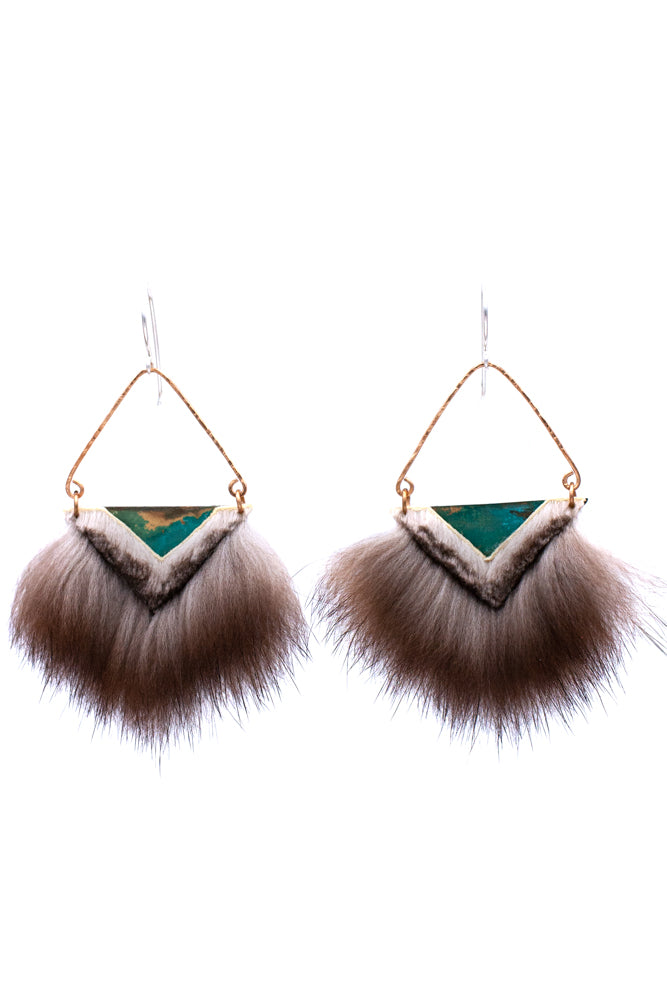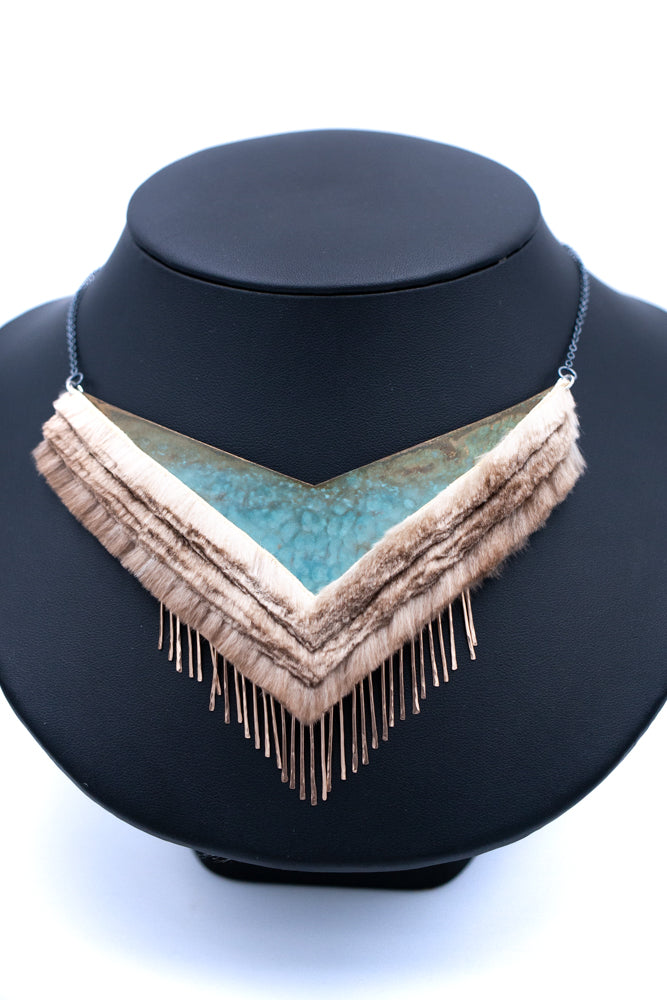 neckpiece
bold neckpiece with layered fur
This neckpiece has tiered fur and blue patina'd brass with hammered brass dangles. This one-of-a-kind piece is the statement you've been needing. The layering of the sea otter fur creates dimensio...
Read more