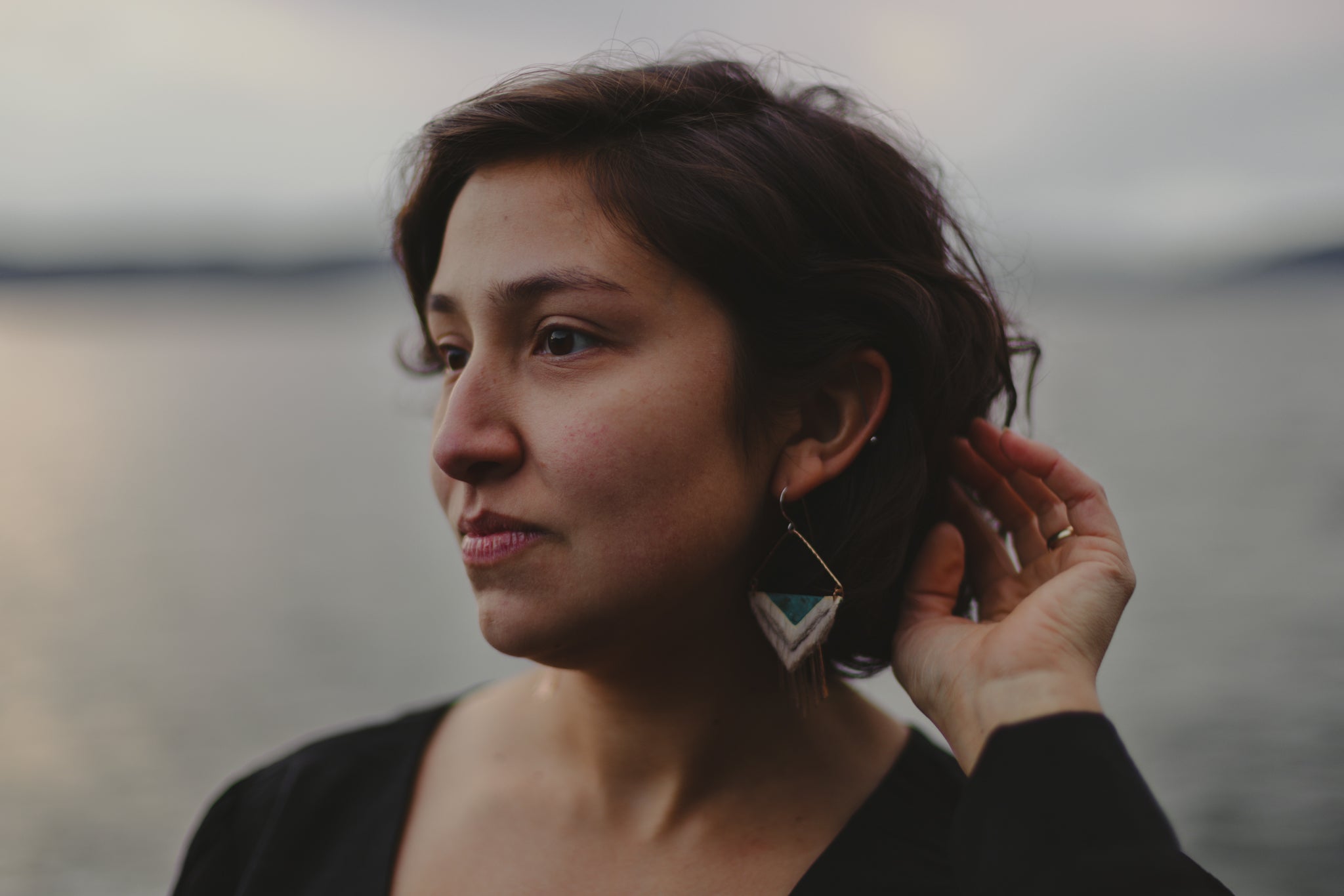 Materials and caring for them
Using natural products means that your pieces will change over time.
Check out the tips below to care for your piece.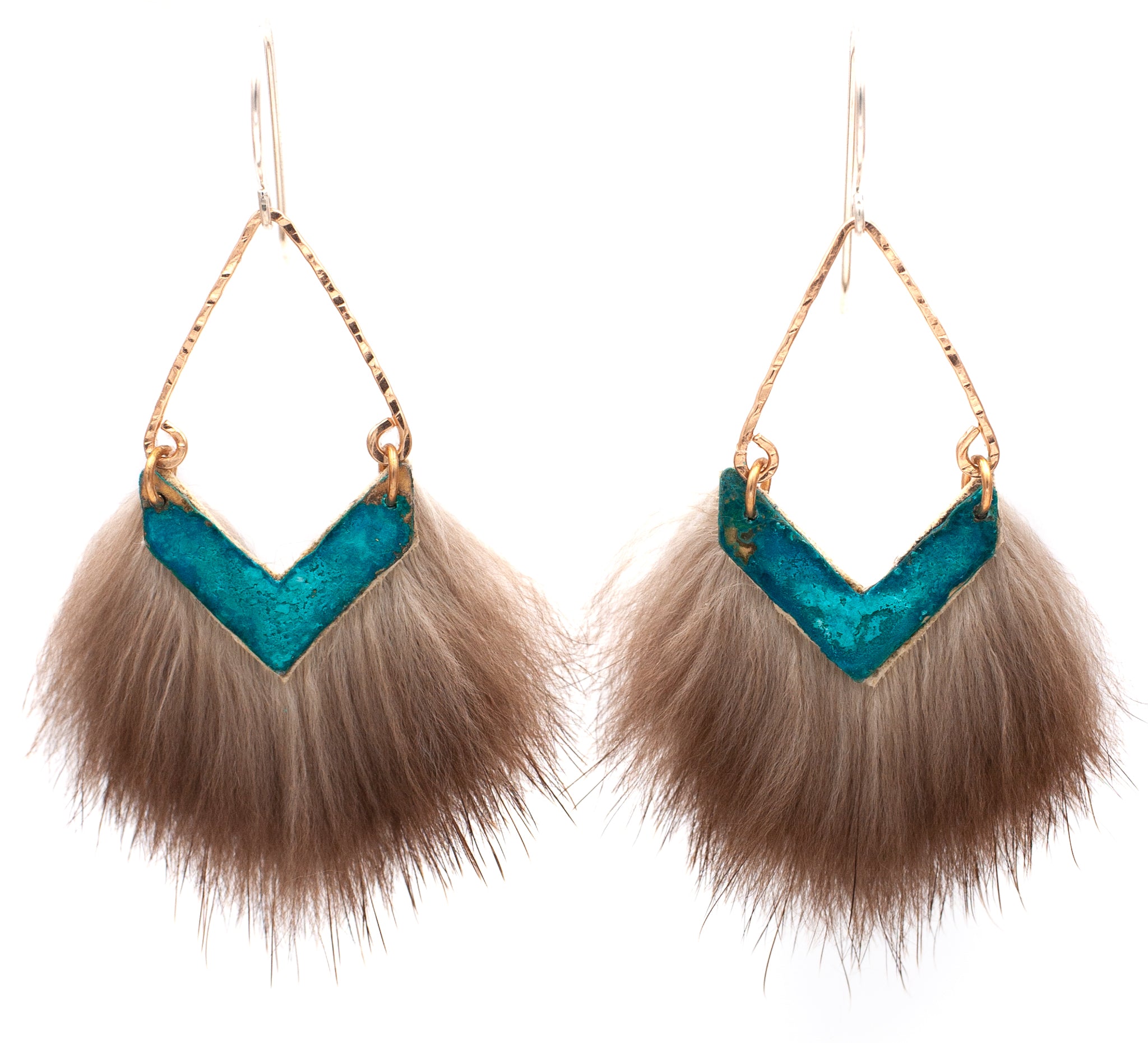 Material
Sea Otter Fur
Each piece is hand crafted with sea otter fur. Sea otters are a traditional material used and hunted by my Aleut ancestors.
Sea otter has around a million hairs per square inch it is considered the softest fur you can find.
To Care for your pieces:
Store piece in dry location. Avoid getting wet. 
Metal has an anti-tarnish coat however, this does not mean it won't tarnish
When fur gets wet it may need to be re-fluffed. To re-fluf fur use a brush provided in your order.
For a deep clean please contact us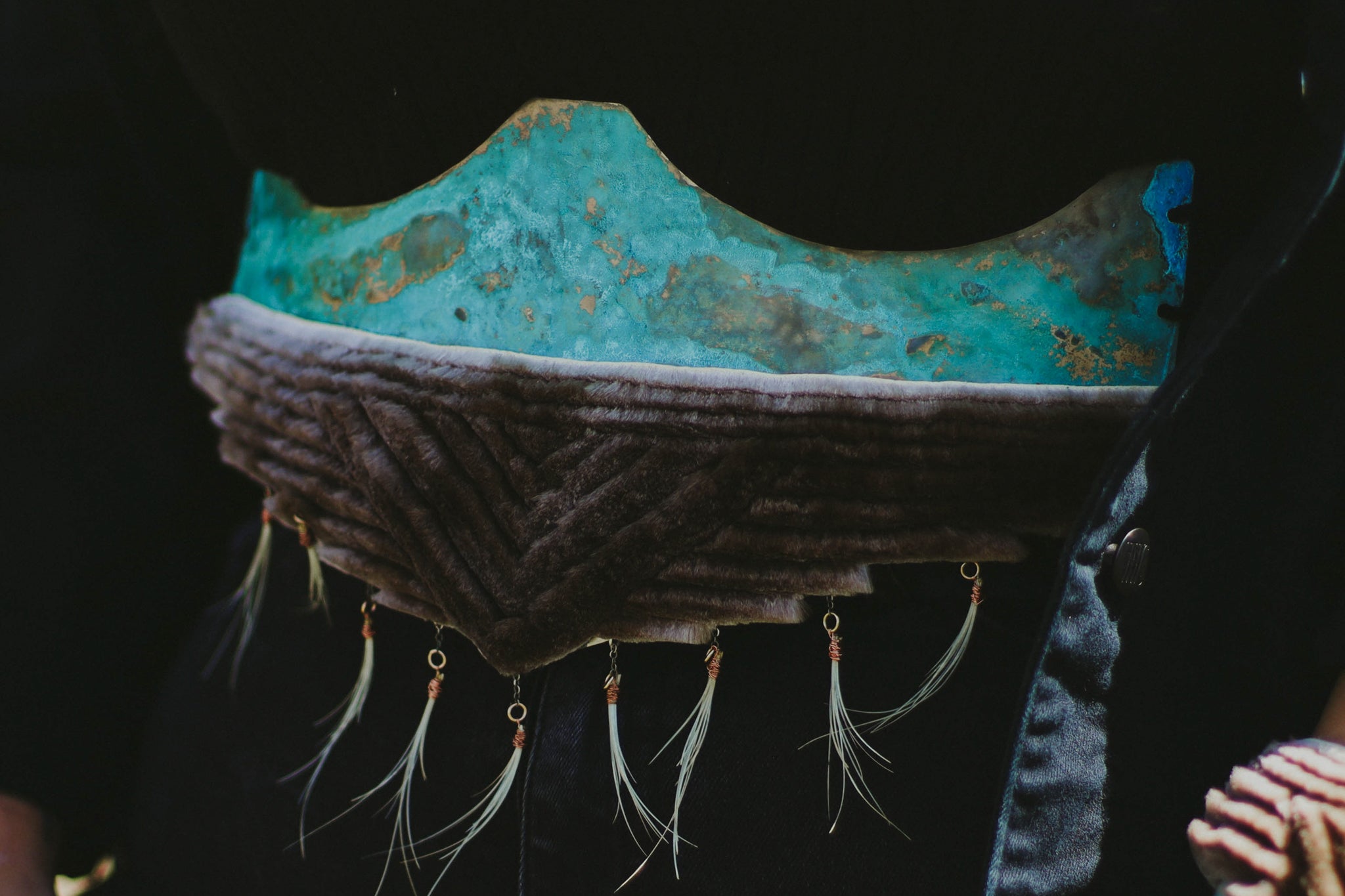 Material
Sea Otter Whiskers
Using the whiskers of the sea otter was inspired by the use of whiskers in Aleut regalia.
Shop the Whisker Collection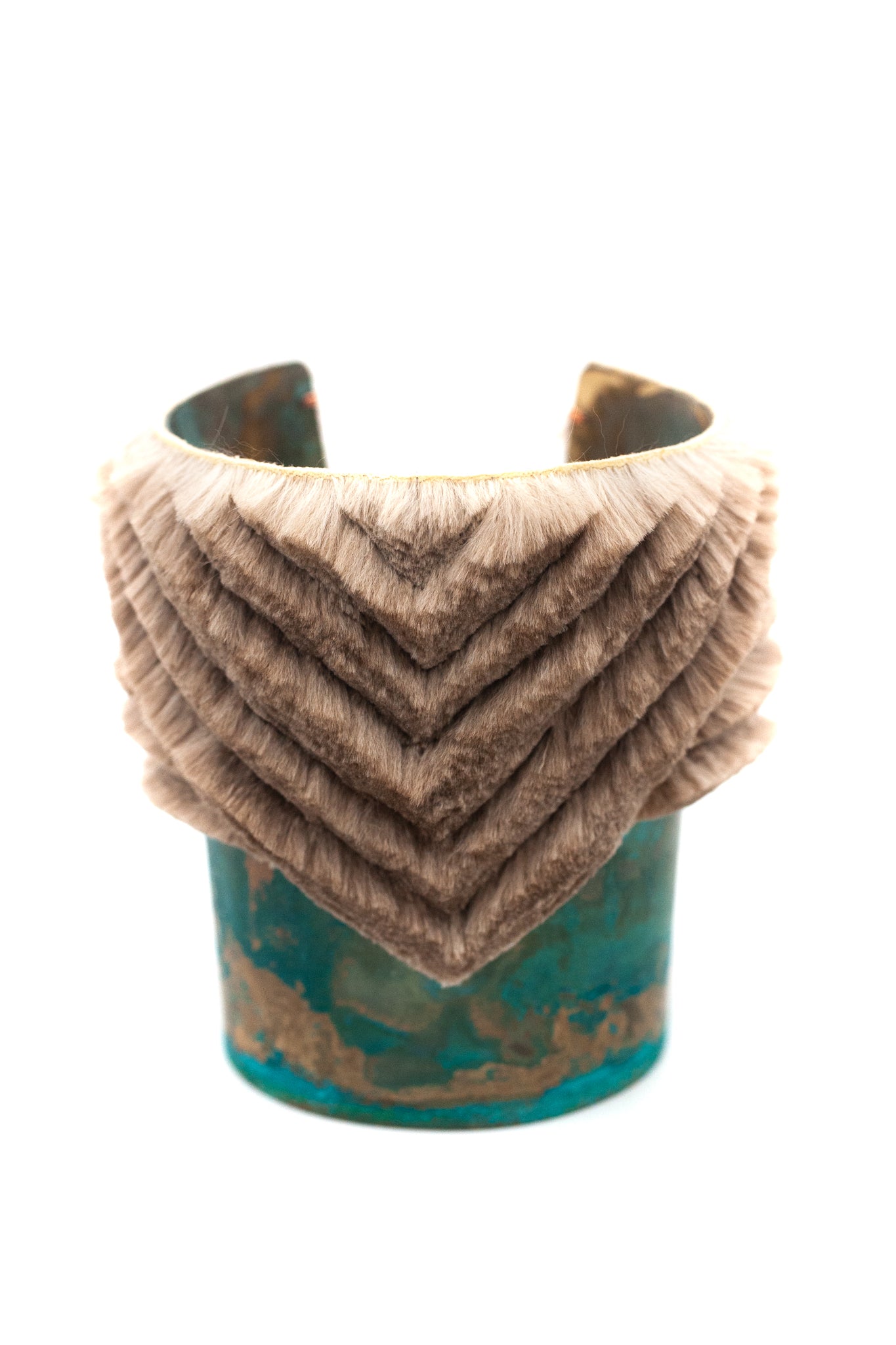 Material
Mixed Metals
I use mixed metals in my pieces. I like the look of different metals. I use copper, brass, bronze and sterling silver the most.
You can find copper on my Reverse Collection as well as in lots of detailing on many other pieces.
You can find Brass in most of my Patina Collection. I like how brass patina's, It's usually a brighter and sometimes you get exposed brass under the patina which is my favorite.
All chains and earwires are sterling silver or argentium silver