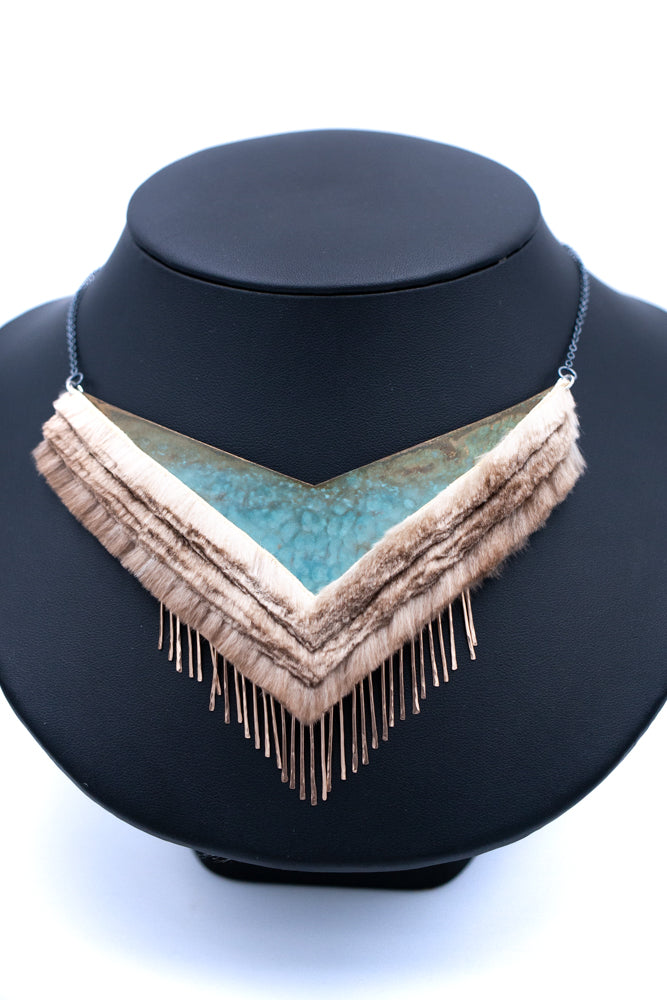 bold neckpiece with layered fur
This neckpiece has tiered fur and blue patina'd brass with hammered brass dangles. This one-of-a-kind piece is the statement you've been needing. The layering of the sea otter fur creates dimension and exposes the silvery tones of the fur. 
Sign up for my email list to know when the next release will be.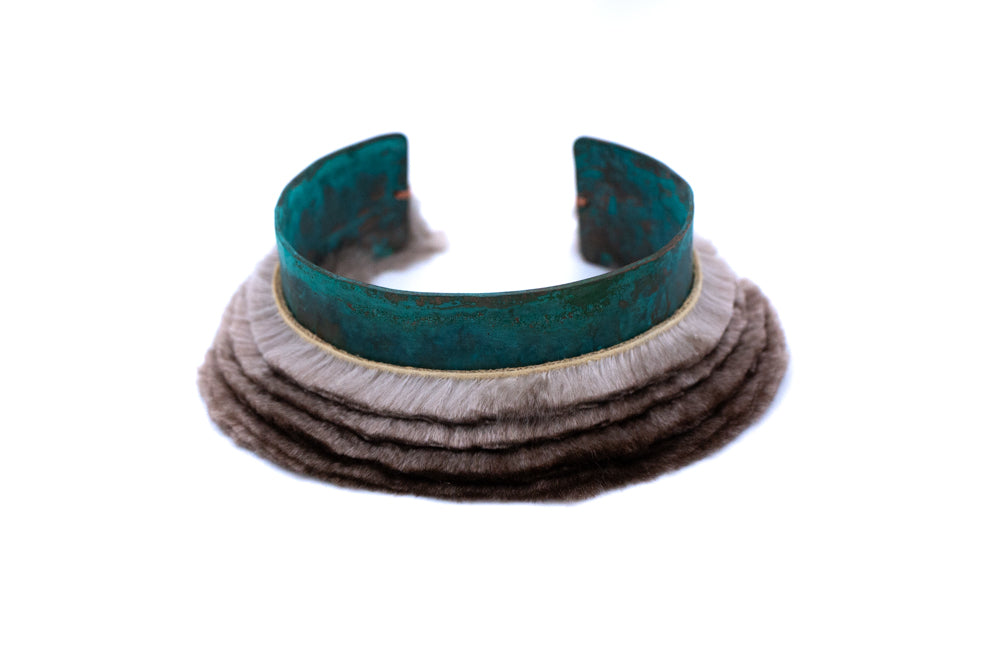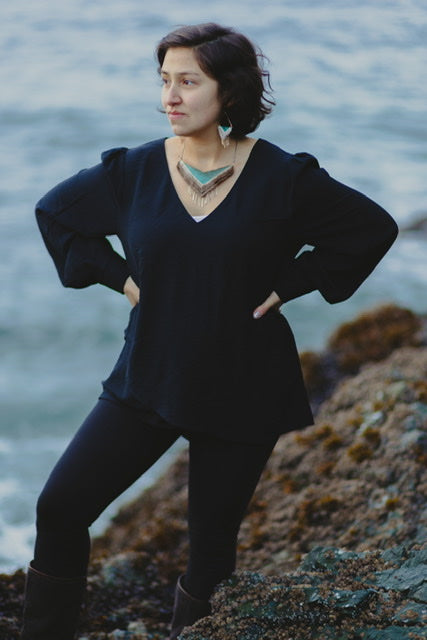 ethereal
The ocean has inspired me. It's been apart of my life since I was young. It began on the back deck of my dads fishing boat. A respect for the ocean and all its power and life. This is where my ins...
Read more