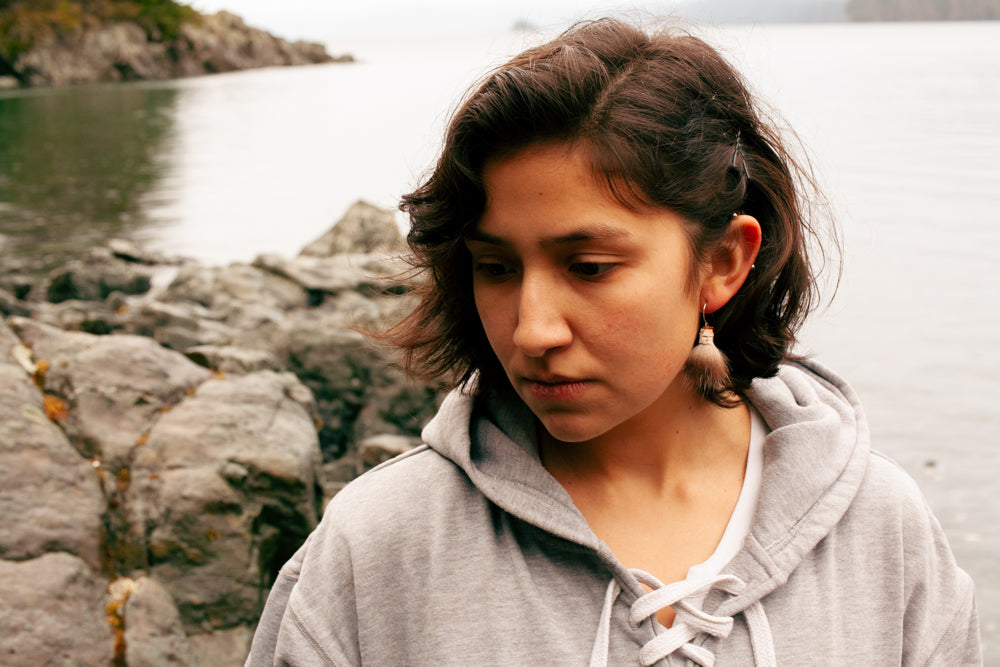 the perfect outdoor adventure earrings
These are the perfect earring for an outdoor adventure. They are smaller and allow you to do all the adventuring things but still give you a bold look.
I love these
mini flows
they have a little trimmed fur detailing with a dramatic fluff of fur that exposes the natural ombre that sea otter fur has. 
Check out this up close picture with the layers of fur in shimmery silver leading into that dramatic natural ombre.