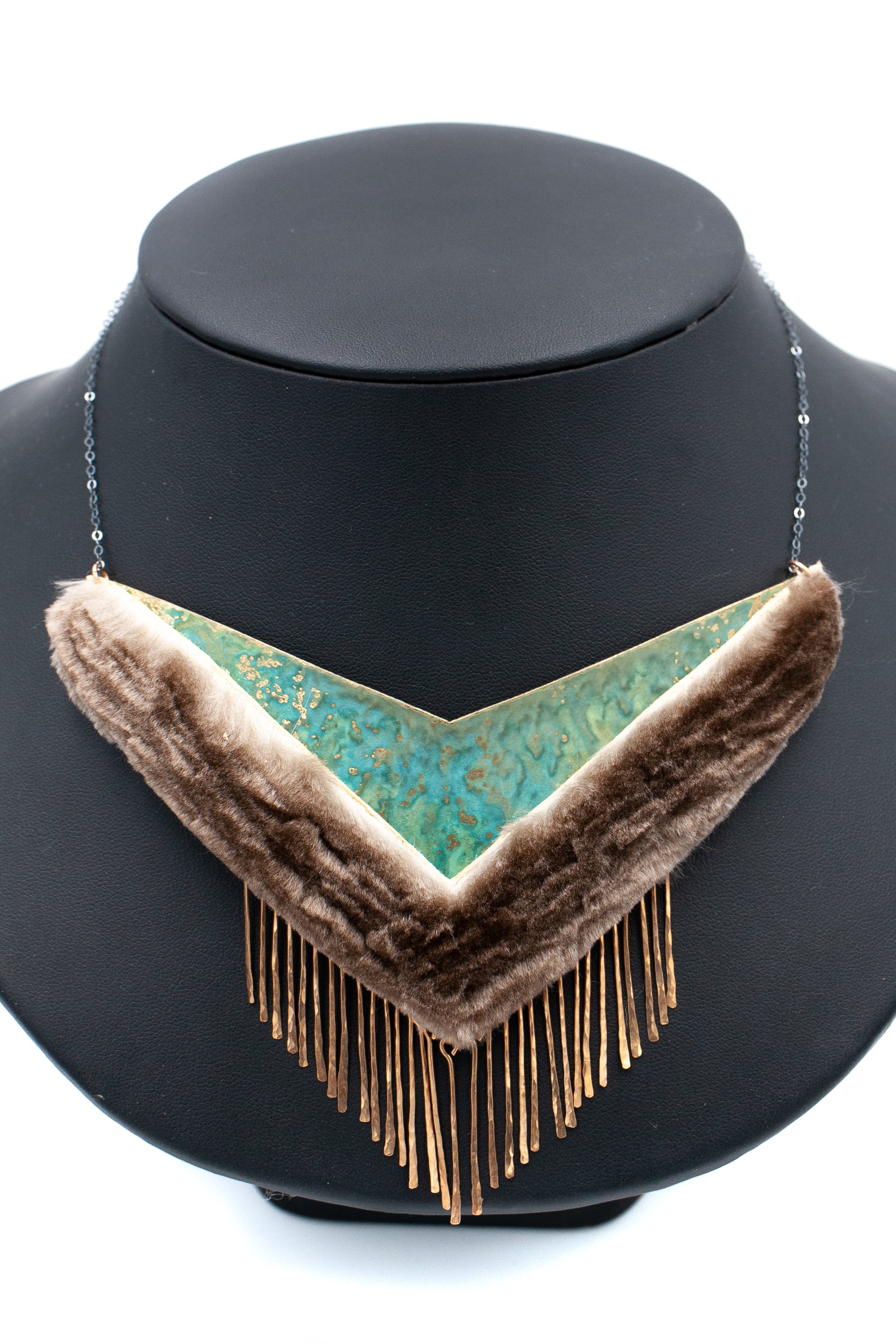 Big bold statement neckpieces
My new neckpieces are one of a kind and will make a statement! Patina finished brass with trimmed sea otter fur and hammered bronze dangles.
The sea otter fur has silver tones that shimmer and you move, giving this piece a dynamic appearance. To shop neckpieces go
here!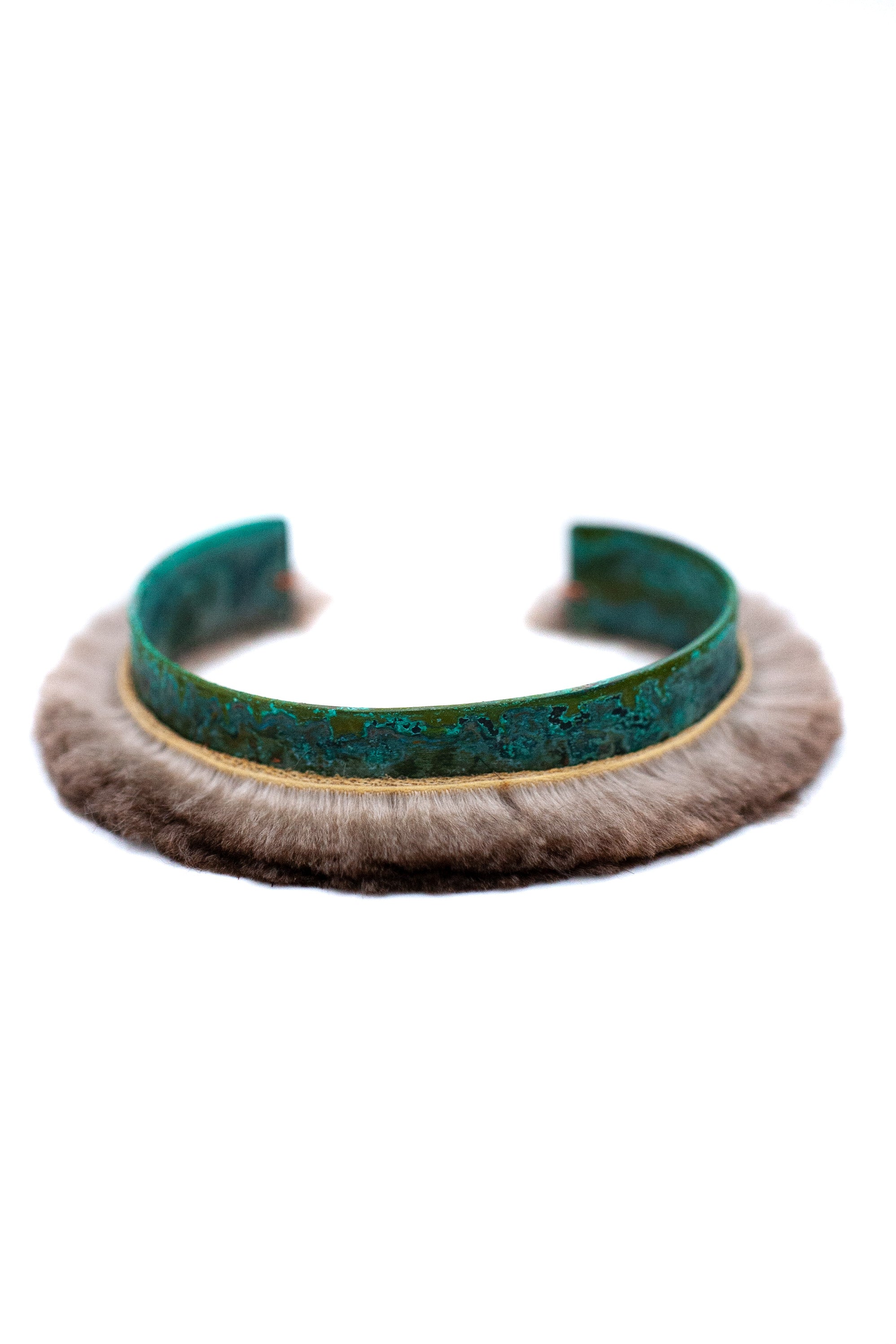 Bracelet
Introducing the Patina Bracelet. A copper band with a unique Patina and copper detailing adorned with trimmed Sea Otter Fur (what I call Sea Otter velvet because it's unreal soft)! Check it out here!
Read more